Link accounts to email in an innovative step The instant messaging platform WhatsApp is currently experimenting with an exclusive security feature that links users' accounts to their personal email, this new feature aims to enhance security and protection for users, and provide an additional way to verify identity and confirm ownership on accounts. According to the details discovered in the latest beta version of the application, a new option is offered that allows users to Link accounts to email address separately and optionally, this independent option comes in addition to the two-step verification feature that uses an email to reset the personal identification code (PIN) in case it is forgotten.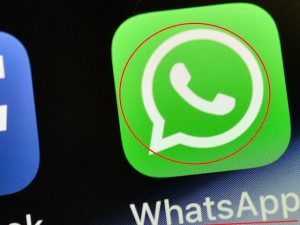 Link accounts to email with an innovative step
Although WhatsApp has not disclosed in detail more details about the new feature, and it is not clear exactly the differences between the new feature and the current mechanism for verifying the identity of account holders, there may be a discrepancy in the way Link accounts to email and independent use of email, and additional options may be provided to confirm identity and enhance security. Although no specific details about the new feature are available.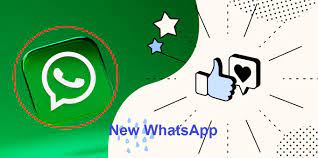 About Link accounts to email
The new email-based security feature appears to be a promising tool to protect accounts and provide verification in specific contexts, this feature could be an effective way to provide an extra layer of security, and enhance the protection of accounts from hacking or unauthorized use. Available information shows that the new email-based security feature is still in development and is expected to initially be available to users of the beta version of WhatsApp in the near future. After that, it will be available to the rest of the users at a later date. This means that the feature will be tested and improved on a smaller scale before being made available to everyone.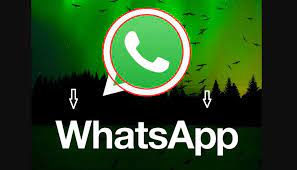 How to link accounts to email via WhatsApp 
WhatsApp always seeks to ensure the security of user accounts through a variety of options already available, and these options include a two-step verification feature that allows users to enter an additional code chosen to enhance protection, automatic detection of spam and monitoring of fraudulent accounts are provided, in addition to that it features end-to-end encryption that protects messages and calls from unauthorized infiltration, and there are also other security features such as silencing annoying calls Reporting suspicious messages and more, and with these multiple security features, WhatsApp works to provide a safe and reliable environment for users, where they can communicate and share confidently and safely on its platform. With more than two billion users worldwide, WhatsApp becomes a constant target for scammers, forcing app owner Meta to add new layers of protection.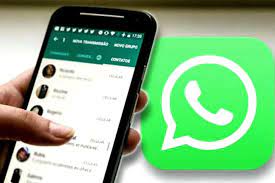 What happens if there is an unusual login to your account
Microsoft prioritizes account security and prevents people from signing in without your permission. When we notice an attempt to sign in from a new location or device, we help protect your account by sending you an email and an SMS alert. If your phone number or email changes, it's important to update your security contact information to add the correct data on the Security basics page so we can work with you to keep your account secure and active. If you sign in to your account while traveling or if you install a new app that signs in with your account, you may receive an alert. We only need you to provide a security code so we know that the account is being treated by you and that your account is secure. To find out what you can do about unusual activity, select one of the following addresses. It will open to show more information.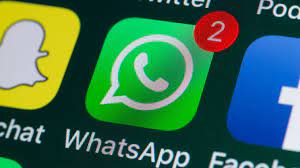 How to connect WhatsApp on two devices?
Click More options > link to an existing account. You will see a square icon that you should scan with your main phone. Open WhatsApp on your main phone. On Android devices: Tap More options > Devices linked > link a device.
How do I get the QR of WhatsApp?
How do I get the QR of WhatsApp?
Open the WhatsApp Business app > tap Settings.
Click Business Tools > a short link > the square icon.
Keep a picture of the square icon. There are two ways to do this:
Open the Photos app, then open the square icon image.
Crop the image so that only the square icon appears.
Type the square code for WhatsApp.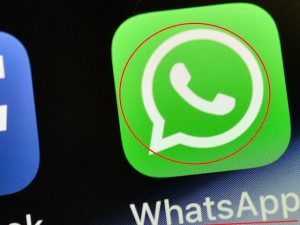 Can someone else access WhatsApp?
Use mSpy to access someone else's WhatsApp You can use the mSpy app by following these steps: Subscribe to the mSpy service, then download the app and install it on the target device. After the installation is complete, you can return the phone to its owner. Log in to your mSpy account and then tap WhatsApp Spy on your dashboard.
How do I link my email account?
How to link accounts to email Link your address to Gmail
On your Android phone or tablet, open the Gmail app.
At the top left, click Menu .
Scroll down and tap Settings.
Click the non-Gmail account you want to link.
Click Link account.
Follow the on-screen instructions.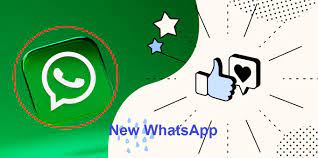 How do you know if WhatsApp or monitored?
Open the whatsApp app and then tap on the three dots at the top of the screen to enter the settings. Select the WhatsApp Web icon and tap on it. If a page appears on the screen with your computer or another mobile phone and asks you to invite the phone to the computer, this means that your WhatsApp is not hacked.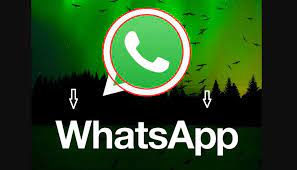 How do I know if someone is monitoring my phone?
The battery expires quickly contrary to its usual quality. Noticing that there is a strange application on your phone that you don't know what its mission is, and it's best to erase all the apps you don't use or learn their role. Note abnormal activities on your personal accounts.